IMPLIED NUDE PORTRAITURE
VIDEO SERIES
LEARN HOW TO CREATE BEAUTIFUL & ARTISTIC IMPLIED NUDE PORTRAITS

$297- Instant Streaming and Download
INCLUDES $130 OF FREE BONUSES

DO YOU WANT TO CREATE BEAUTIFUL IMPLIED NUDE ART PORTRAITS BUT NOT SURE HOW TO GET STARTED?
NOT SURE HOW TO POSE AND DIRECT A MODEL FOR FLATTERING AND ELEGANT RESULTS?
WANT TO LEARN LIGHTING OPTIONS?
Steph and I teamed up in this series to create a practical, hands on guide to artistic implied nude portraiture. We show you dozens of poses and lighting combinations that will have you up and running in no time. We take you from easy poses and available light options, through to complex and advanced posing and lighting set ups.
Steph has worked as a professional model, including nudes and implied nudes for over 5 years, and I have worked as a professional photographer shooting the same for over a decade. Together we walk you through the process on both sides of the camera; from the photographer's perspective as well as the model's. No matter what your experience or role in the creative partnership is, you are sure to learn a lot from this series.
We have included a dedicated segment in which Steph answers viewer questions from the point of view of the model.
YOU WILL LEARN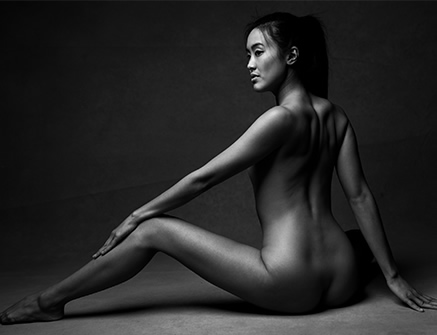 POSING
One of the hardest aspects of portraiture is knowing what poses look nice, and this is especially challenging with Implied Nude Portraiture, as you need to carefully position everything to ensure the final image remains 'implied'.
Throughout the series you will learn over 50 different poses – including tips on how to get into the pose, make adjustments and guide your model.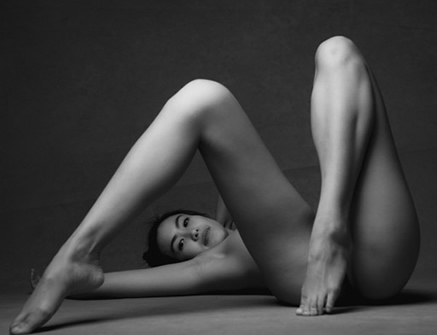 HOW TO 'REVEAL AND CONCEAL'
Learning which elements to 'Reveal and Conceal' and your options to do so, is fundamental for crafting great Implied Nude Portraiture. Giving the illusion of nudity, without including nipples or genitals in the final image can be difficult at first.
We walk you through all of the options including posing, lighting, camera angle, obscuring accessories and more.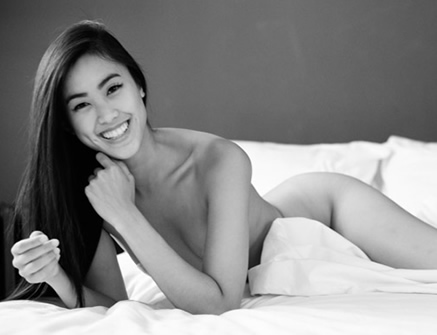 SURPRISINGLY EASY POSES
Some poses yield beautiful results and give the illusion of nudity whilst allowing the model to be completely clothed. Both images to the left demonstrate this.
In photo 1, Steph was wearing a strapless bra and panties, and in photo 2 she was wearing a complete 1 piece bodysuit.
Knowing the requirements of each pose before you shoot takes out the potentially awkward trial and error, and allows you to confidently direct your model.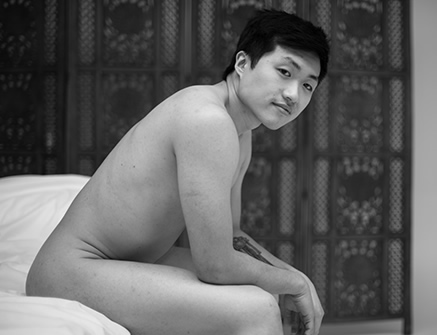 PHOTOGRAPHING MEN
Shooting with men presents its own challenges, especially those without experience as a model.
We shoot with a non model, for his first time posing nude, and talk you through the different challenges and options that it presents. We show several poses that work well for solo men, that are not too challenging for beginners, and show tips on how to effectively keep his 'bits' out of the final images.
We also have a debrief after the shoot where he shares his experience and insights from the other side of the camera.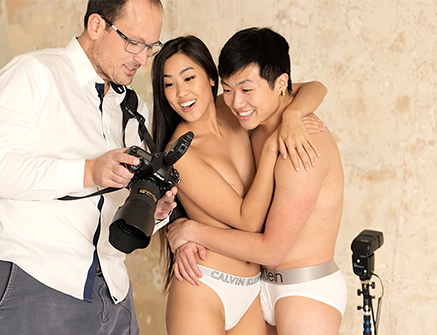 DIRECTING THE MODEL
It takes confidence, trust and professionalism to create artistic Implied Nude portraits. Knowing the result you are aiming for, the lighting options and the nuances of the pose will give you the confidence to direct the model and develop a trusting relationship.
Throughout the series I show you what to do, as well as what to avoid, to direct your model and create a comfortable vibe on set.
Seeing Steph and I go through the process to create each image, will give you a fast track to creating your own stunning images.

INCLUDES $130 OF FREE BONUSES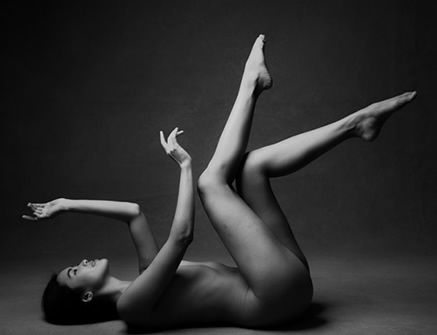 ADVANCED POSES
Working with an experienced and confident model opens up even more posing options. Be aware that some of these will challenge you as photographer almost as much as the model, as precision of the pose, and the exact camera and lighting angles are required to ensure things remain tasteful and implied.
We walk you through several complex poses, the steps to get in and out of the pose, as well as the best lighting options to craft the final images.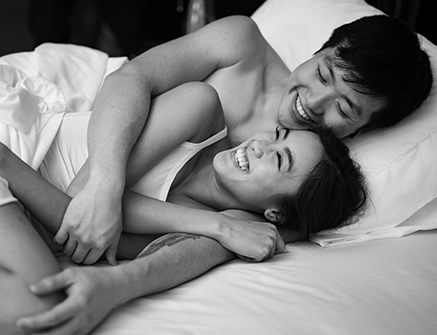 WORKING WITH COUPLES
If you plan on making this into a business, you'd better learn how to work with a couple! Shooting a beautiful implied portrait with a partner is a great thing, and the results can vary from fine art to risqué.
Having two people on set ups the ante – you have 2 people to direct, light and put at ease. That requires confidence and a clear vision. Two people also provides more options in terms of posing, ways to conceal and in most cases a sense of safety and intimacy for the models.
For this section we have Steph and her real life partner pose nude together for the first time.
AVOID COMMON PITFALLS
Knowing what to avoid and what not to say or do is just as important as knowing what to do.This kind of knowledge is invaluable, and is built up over dozens of shoots through trial and error.
In a dedicated segment Steph and I will talk you through the issues we have encountered and lessons we have learned, so you can skip the trial and error process and start creating with confidence.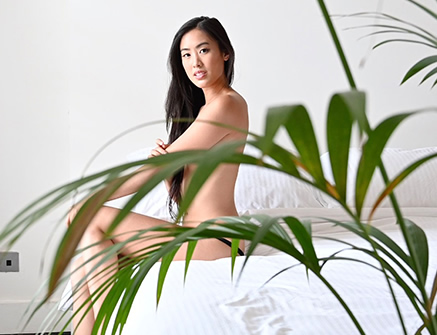 THE MODELS PERSPECTIVE
I can't emphasize this enough – Implied Portraiture is a collaboration between model and photographer and it requires a great deal of trust. Depending on the concept, the process of shooting it may be more challenging than the final image conveys. And as photographers, it is vital that we earn and keep the trust of the model.
In a dedicated video Steph shares her insights as an experienced nude and implied nude model, and answers a series of questions from photographers starting out in Implied Nude portraiture.
BONUS - 'YOGA' POSES
These poses are not for the inexperienced! Requiring confidence, trust and a great deal of flexibility, these Yoga inspired poses will serve as a source of inspiration, should you have the opportunity to shoot with a model as impressive as Steph.
Steph and I present over a dozen Yoga poses, talking you through the process and difficulties each presented. We stick with a simple lighting set up and use them to demonstrate the bonus set of editing presets that come with the program.

INSTANT DOWNLOAD of all materials.
1080 files are 3gb total
4k files are 15gb total
Purchase terms and conditions
TESTIMONIALS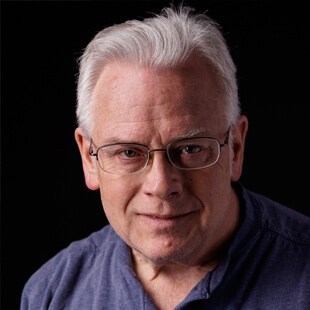 I've been to one of Matt and Steph's workshops and gone through several of his purchase courses, including "Intimate Portraiture Posing Guide" and "Wedding 101", so I had very high expectations for the "Implied Nude Portraiture" course. They did not disappoint. Matt is an excellent teacher, starting the lessons from the basics and building to advanced. Steph is not only very professional and experienced in her modeling but adds a lot of fun to the process. The rapport they share makes for a very easy and enjoyable learning experience. Steph's Q&A, from a model's perspective, is a valuable aspect you will not get in other photography classes.
Cliff – Philadelphia, USA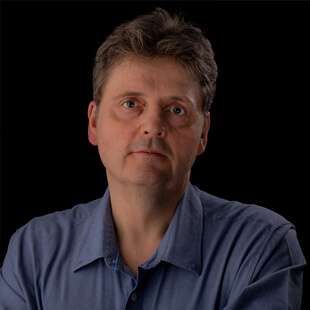 This is the seventh video series I have purchased from mattgranger.com and what sets it apart from the others series is the collaboration between Matt as the photographer and Steph as the model giving you a unique perspective of the modelling process from either side of the lens. With Matt using a variety of shooting environments I quickly learnt that simply changing the direction of the light, camera position or introducing the slightest of moves by the model allows the photographer to easily conceal what needs to be hidden from the final image. Steph's take on the difficult subject of hands and how to use them to strengthen any pose was a real unexpected bonus and very useful for any genre of model photography. I am really pleased that I have added this video series to my tutorial library and I am looking forward to the next one!
Quentin, Southampton, England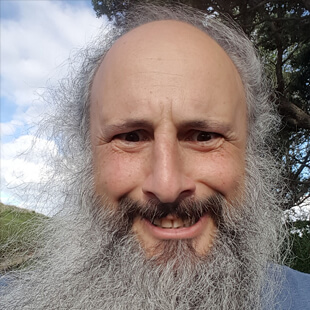 A great course showing a high level of professionalism towards the Art of Implied Nudes. Matt and Steph's great working relationship and humor shines through making this a very educational and enjoyable course loaded with many great ideas and examples of composition/placements. My favorite parts of this course was the Foreground Blur concept & Steph's model Q & A - As I feel we as photographers can never pay enough quality attention to the needs and respect of the model. Overall an outstanding course full of great content and humor - Highly recommended for any level of photographer or model.
Yanni, Aukland, New Zealand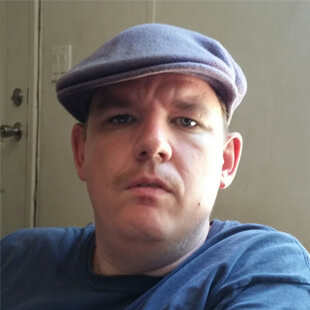 This is the second series of Matts I have ordered starting with his series Educating Tina and I love how Matt not only covers the techniques used but how to work with people which is something I really have trouble with. Matt's course have help me start to be more confident interacting with models and taking photos. I also really appreciate Matt and Steph's body positive message and how wether you are 21 and athletic or retired and not any more there is still beauty to be had.
Cody, Brighton, New York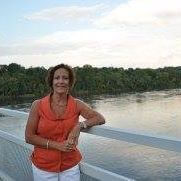 Well done. From the perspective of professionalism throughout you, Steph and Timmy have nailed it. Providing tips directly to the models allows this to be a tutorial for more than just the photographer, which I did not expect when I started. This is very helpful. You have done a great job on continually staying on task by emphasizing that your main objective is the implied aspect of this style of portraiture.
Cathy, Baltimore USA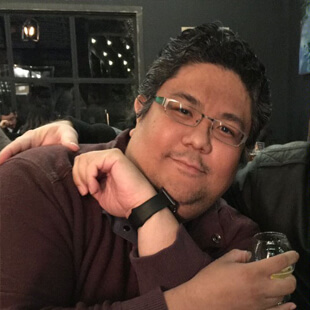 I loved the honest and disarming manner of both Matt and Steph. It gives the course a more personal feel. There are many practical pieces of advice for technique, method, and even protecting your model and yourself from accidental photo captures or leaks. I especially liked how I got a better view of the process from the model's perspective so you can ensure their comfort and improve a better creative relationship. This course is incredible value for the money.
Dan, Auckland, New Zealand USA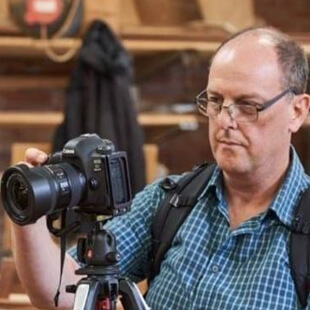 In this video series on implied nude portraiture I enjoyed the way Matt explained how to put the model at easy and tips on building up the trust with the model and the clothing options to assist in concealing body part that are not wanted to be on show. The use of home type locations in this series helped me understand how I can practically apply this to my shoots. The inclusion of a male model and a couples shoot adds greatly to the this course.
Steph's gives excellent advice on posing and the segment on how to make hands look normal is really useful. The feedback Steph and Timmy give on their experience as models gives that extra information often missing form other video courses.
Richard, Berkshire UK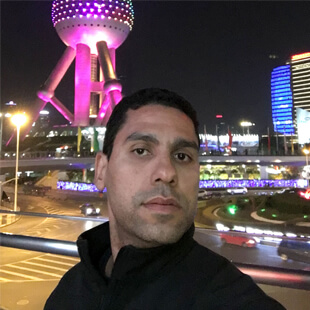 What makes Matt stand apart from others is the clear way in which he communicates the essence of the poses, the process, the equipment to use, and the art of the resulting photographs. In this latest Implied Nude series with Stephany Pham they have created a rare gem that takes a little known genre of photography and distills to its essential components, while making it fun and easy to follow so you can create your own artful, tasteful, and memorable implied nude portraiture.
Max, San Francisco, USA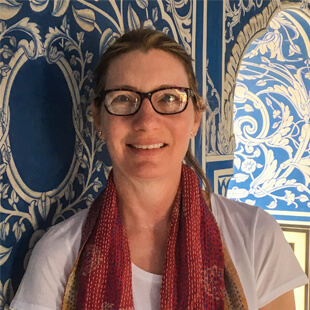 Matt and Steph present an informative series for beginners and more experienced photographers. They step you through pre-shoot prep, including how to make everyone feel comfortable before and during the shoot. The lessons on posing and lighting can be used for so much more than just implied nude photography. Another great series from Matt!
While this is not really my type of photography, I found the discussions of setting the scene, how to pose and direct your model, and dealing with challenging interior lighting situations, very worthwhile.
Belva, Washington DC
YOU DON'T NEED EXPENSIVE LIGHTING TO
CREATE BEAUTIFUL IMAGES
Knowing how light and shadow works is more important than having the latest and greatest equipment.
I show you how to evaluate the available light, and what your options are. Some shoots are completed with just available light, others using cheap manual flashes, reflectors, diffusers and through to more expensive studio equipment.
Matt explains the gear used in each shoot, as well as his top tips for creating the right light and shadow to 'reveal and conceal' as desired.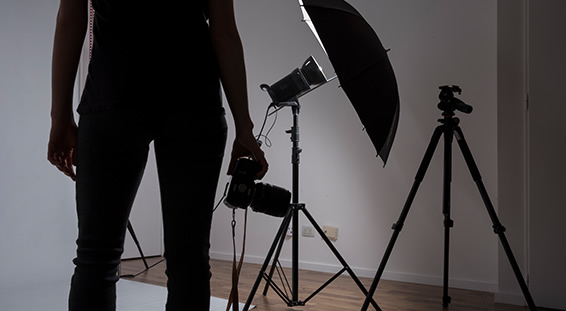 THIS VIDEO SERIES IS FOR ANYONE WHO…
Wants to create beautiful Implied Nude portraits
Wants to learn how to work with models
Has trouble realizing their vision in the final
Wants to be able to evaluate the available light and work out what their options are
Wants to create beautiful Implied Nude portraits
Wants to learn how to work with models
Has trouble realizing their vision in the final
Wants to be able to evaluate the available light and work out what their options are
YOU ALSO GET THESE
FREE BONUSES
01
Art Nude Posing Guide
($75 RRP)
My best selling posing guide. Includes over 60 poses, presented as both a PDF and a 1080 video file. You see first hand how we set up each image, and shooting notes camera settings, position of the light and shooting direction. (Note – this is a full nude guide – not implied nude)
02
Public Bodies eBook
($35 RRP)
Public Bodies – Nude in Public is the second collection of art nude images I published in 2014. The PDF eBook is 285 pages of beautiful nudes shot all around the world, and will serve as inspiration for your future shoots.
03
Editing Presets - Lightroom & Capture One
($20 RRP)
To compliment the practical on set direction of this course, I have created a custom set of portrait presets that are especially great for artistic nude photography.
WHO IS
MATT GRANGER?
Matt is a portrait photographer and photography educator based in New York City. Matt is a passionate people person, and he has published two books of Art Nude Portraiture.
In 2014 Matt released his third book of portraiture, Public Bodies. This book was shot around the world over a two year period. His images have been published nationally and internationally and he was the first portrait photographer to co-exhibit with the legendary Studio Harcourt in the Asia Pacific region.
In 2011 Matt established a YouTube channel to present photography tutorials and gear reviews. This has grown to be one of the largest independent photography channels internationally and has developed into a thriving online community of photography enthusiasts. Matt believes that the best way to learn is to get out there and shoot, no matter what your equipment or level of experience is.
100% MONEY BACK GUARANTEE
I am so confident you will love this series, I am offering 100% money back guarantee if you are not satisfied.